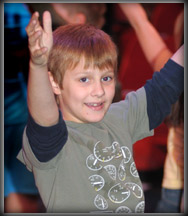 Plaza Academy is Plaza Theatre Company's fine arts education program. Our Academy offers a variety of fine art disciplines for youth ages 4 to 18. Classes include study in acting, musical theatre, voice, tap, ballet and more!
Classes are available in two fourteen week semesters and culminate with a recital. We also offer two fantastic summer camps that include the opportunity to be a part of a Plaza Theater Company production.
Taught by experienced and caring instructors, students will be inspired to grow in their individual area of study.
Our goal is to provide children and teens with many opportunities to expand their knowledge and expertise in the fine arts.